WASP Superstinger
The ULTIMATE pasting machine for shells 2-1/2" through 12"

Imagine a single machine that delivers everything you'd want in an aerial shell pasting machine. You would want it to be able to paste virtually any size shell. You would want it be adjustable to any size shell in a matter of seconds. You would also want it to paste shells very quickly -from under 30 seconds for a 3" to just over 10 minutes for a 12".
Well, the BRAND NEW WASP Superstinger does all this, -and more!
All aluminum construction means this machine is built to last
Super easy to use and adjust from one size to the next
Pastes shells 2-1/2" through 12"
Uses knobs for each point of adjustment -no more wrenches!
Uses STRONG 570 oz./in. stepper motors for fast shell pasting
Uses STRONG 5 amp/phase motor drivers for quiet, cool operation
Ultra High Molecular Weight plastic tape guides accept any width tape
Advanced design permits "intuitive" use,  -zero learning curve
Will work with 115 or 220 volt AC power (or 24VDC battery source!)
BRAND NEW shell files have been created to provide perfect paste jobs
Updated software is compatible with Windows XP, Vista, 7,8,9, and10
The Superstinger is a superbly designed piece of equipment.  Every machine is manufactured with loving care. There are no sharp edges. Every part glides effortlessly during adjustment. Cushioned rubber knobs are used on the bearing supports so that they can be easily and firmly clamped into position. In short, this is a machine that you will love to use and own.
The WASP Superstinger comes with the following items: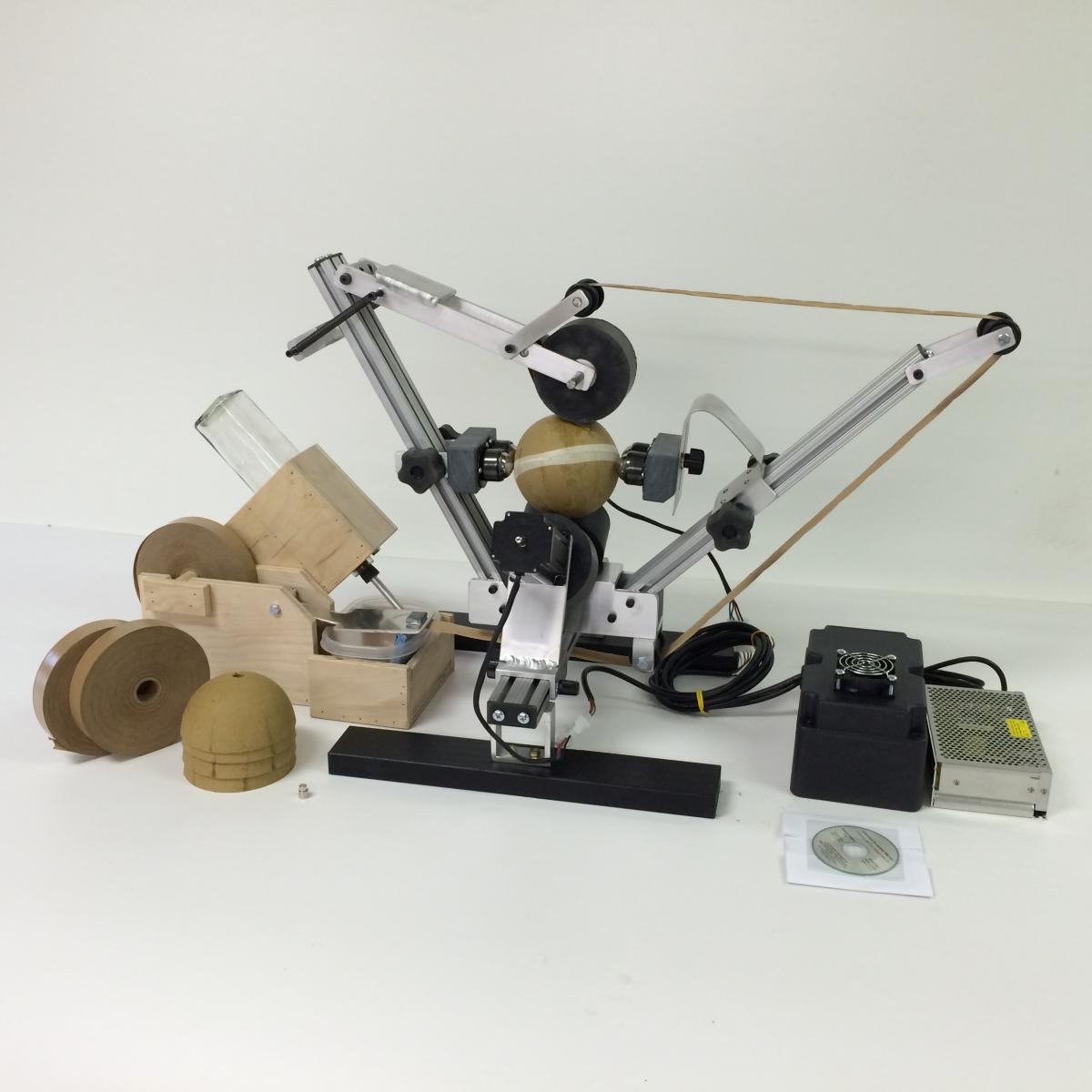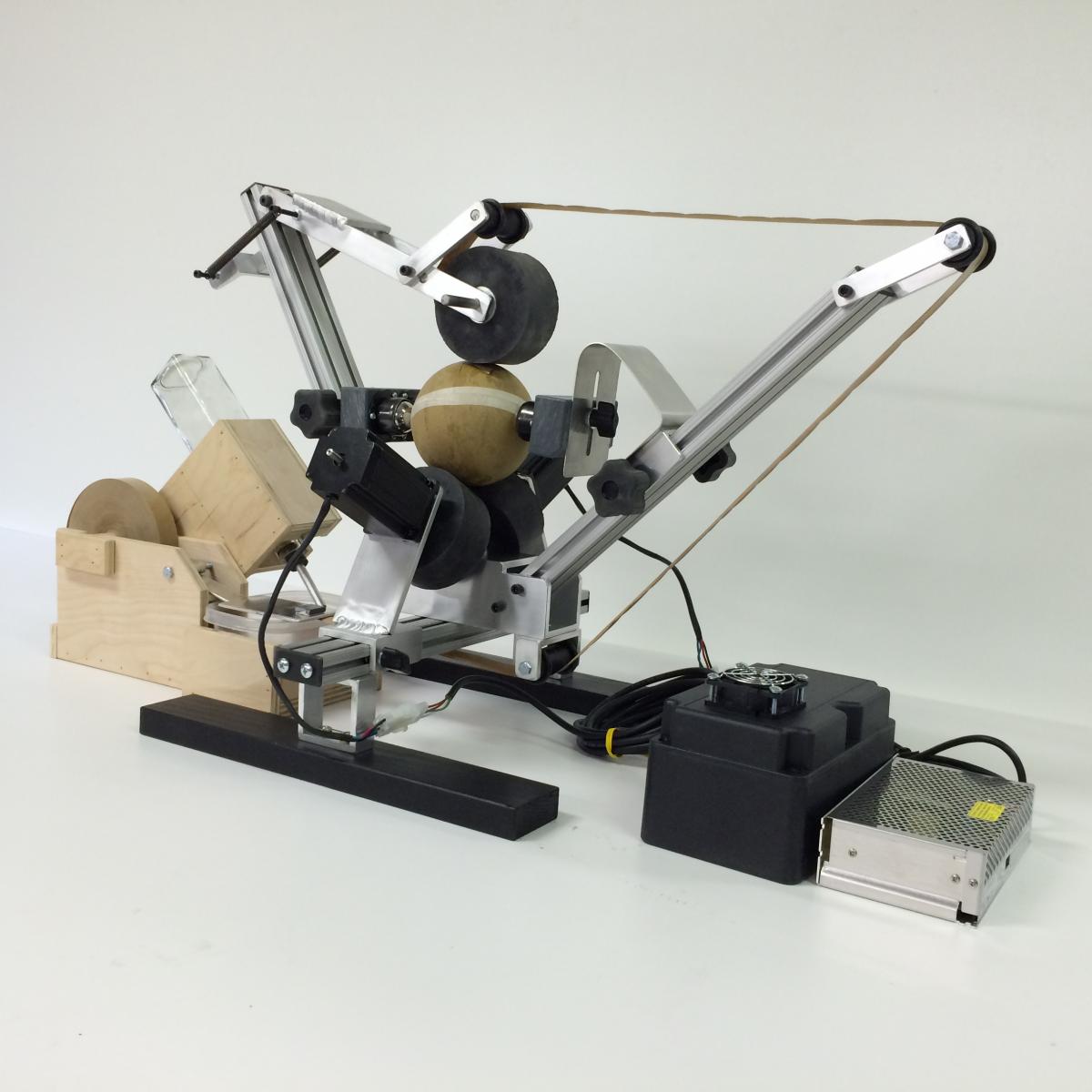 Full 3 year warrantee
Power supplies, and all cables
Controller and motor drivers in a fan-cooled enclosure
Software and shell files for 2-1/2", 3", 4",5",6",8",10",12" shells
Fuse locating magnets
Sample hemispheres
Rolls of gummed paper tape
Detailed manual & operating instructions
The BEST PRODUCT SUPPORT 
Now for the best news. The Price:
The WASP Superstinger is priced very reasonably. Please send an e-mail to: widpyro@charter.net for current pricing and a quote on shipping.  The price is incredibly inexpensive for a true CNC (computer numeric control) machine,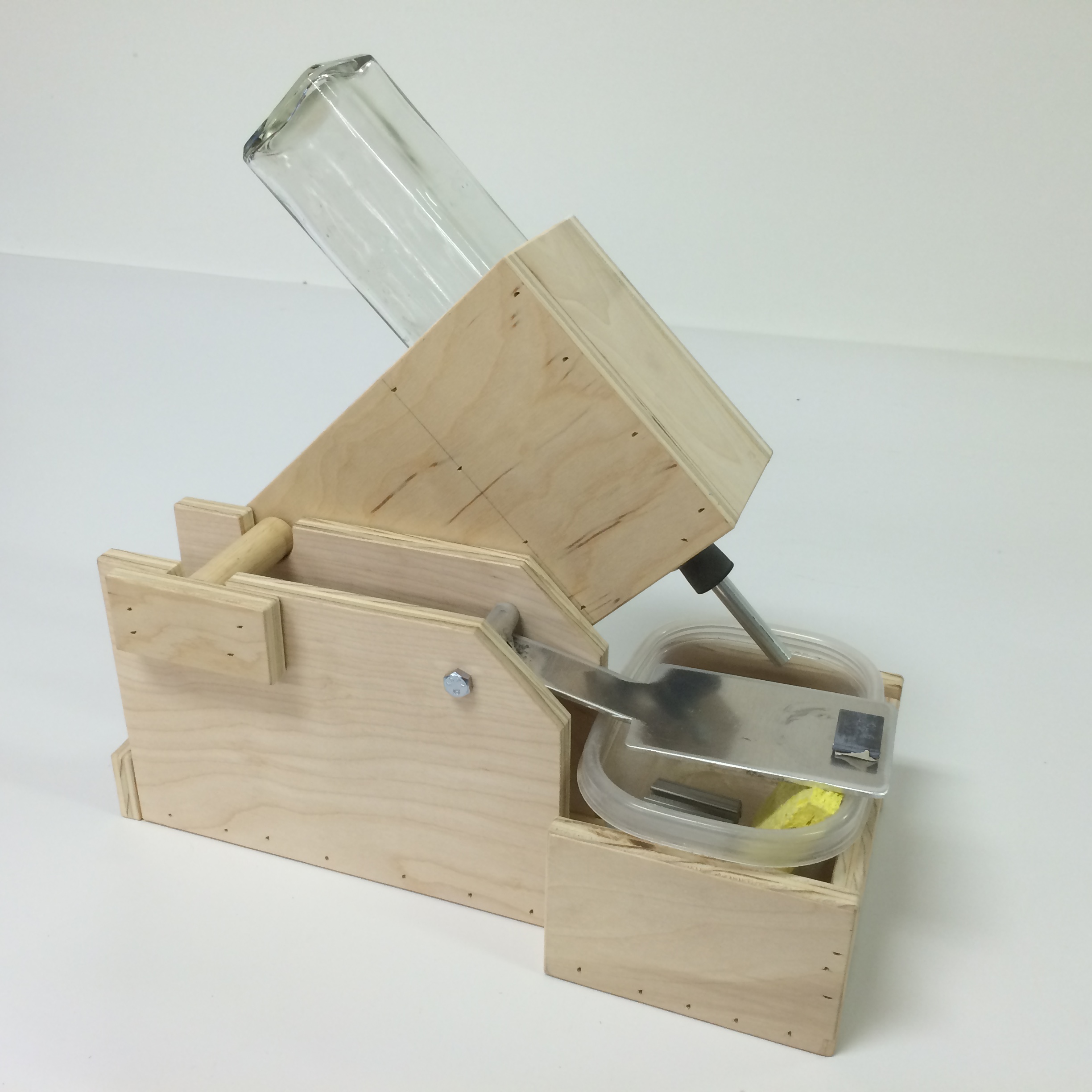 If you order soon, with your order will be included a FREE tape dispensor designed specifically for the WASP machines. This dispensor features an auto-leveling water resevoir with adjustable level. It can handle rolls of tape up to 1000' in length and 1-1/2" in width. This is a $125.00 value! and it is yours free with an order for the Superstinger.
WASP machines are in use in 27 different countries. Some commercial customers have pasted over 10,000 shells with their machine without any problems. The WASP machines are so extremely durable because the major moving part is the shell itself!
So please join the over 400 satisfied customers who have created the WASP REVOLUTION. There is no easier and more reliable way to paste your aerial shells and get PERFECTLY spherical shell breaks each and every time. If you have any questions I would be happy to talk or write to you. Get your Superstinger from our online store!
Click on this link for video of the WASP Superstinger pasting a 5" shell"
Click on this link for video of changing from 12" to 2-1/2" on the Superstinger