Concave Star Sorter
NOW AVAILABLE IN 1/32 INCREMENTS!
Accurate sizing of your stars is essential to making great aerial shells. It really makes all the difference! With these quality sizing screens you will immediately see the results in the sky. Snappy color changes, identical burn times, and precise control of every layer of composition, is what the CT Pyro STAR SORTER offers.
The sorter consists of a hardwood frame with a curved groove that accepts screens that are precision cut with holes of specific size.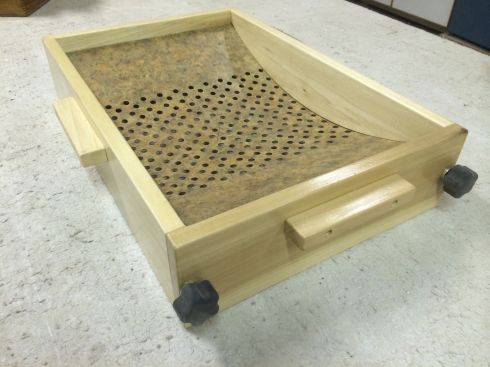 Stars are poured into the sorter while it sits atop a plastic tray. With just a few easy shakes of the sorter, the stars are separated according to the size of the holes in the screen.
Changing screens is quick and easy by removing the front plate as shown.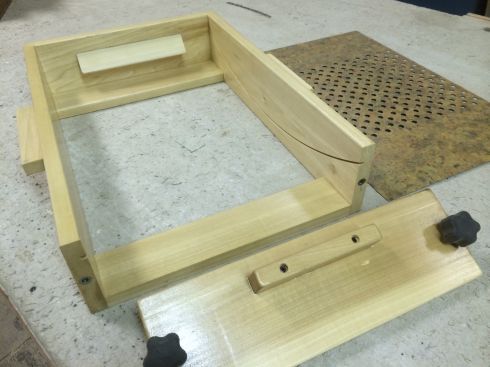 Simply slide in a new screen and screw the knobs back on. The curved design of the CT Pyro STAR SORTER allows for fragile, freshly rolled stars to be sorted without damage. 
Because of its large surface area, and the ability to move the "star mass" around the screen surface, stars are quickly and gently separated, with tremendous accuracy. Properly sized stars are retained on the screen while undersized ones are passed through to be returned to the star roller. 
The screens are cut from .0625 thick PVC plastic. This is a strong, durable material that can withstand even the hardest industrial use. They are solvent resistant, and are easily cleaned with water. 
The screens are available in any size from 3/16" through 1-1/4" in diameter,  in increments of 1/32 inch. Custom sizes are also available on request.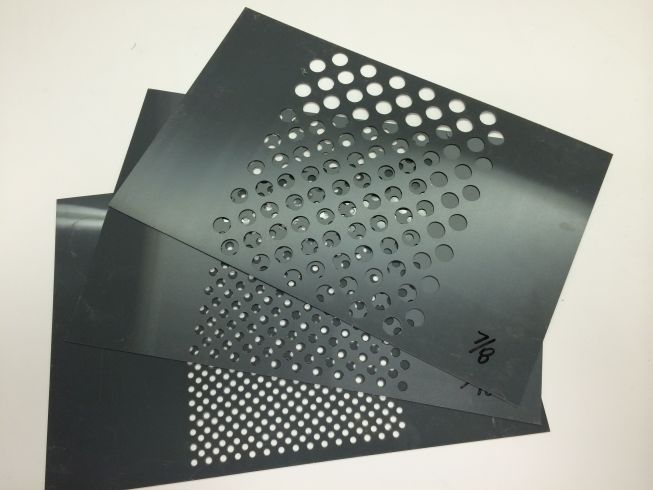 Everything can be purchased from our online store with discount pricing for kits.
I've made the plans to build your own pivot stand and frame availble for free download.