Star Sorter
It has been said that Japanese fireworkers size their stars to a tenth of a millimeter. Which might explain the incredible timing they achieve in their shells. Accurately sizing your stars will make a huge difference in the flowers you produce.
The star sorters offered at starsorter.com have been developed to provide extremely accurate sizing of pyrotechnic stars. The holes are precision cut on CNC equipment in .030 rigid PVC plastic.
Video of 12x12 star sorter being used.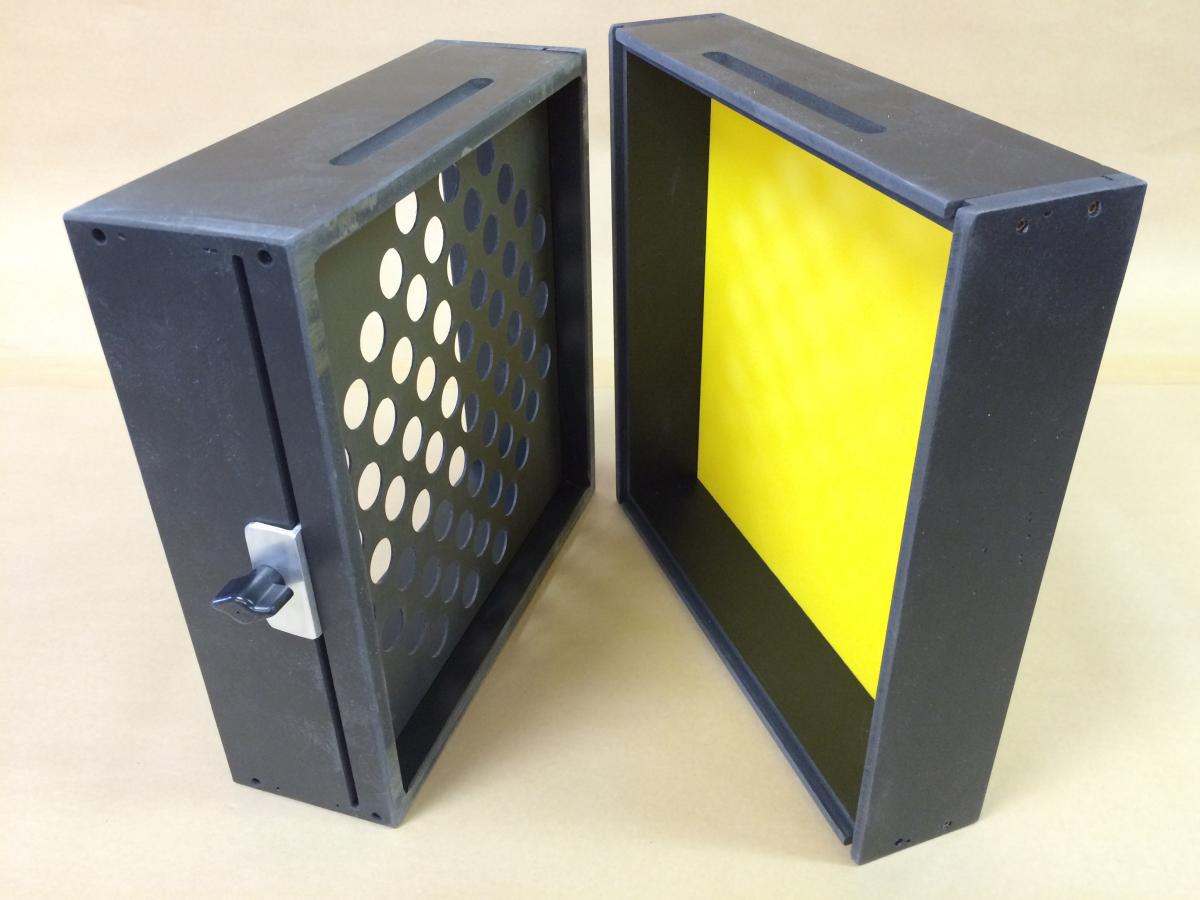 New Star Sorter and Receiver Tray
LOWER PRICE!
This brand new design comes with its own tray to catch the stars that pass through the screen. Made from expanded PVC, the star sorter is extremely rugged. Clean it in the sink or with a hose. Removable screens available in 1/32" increments.
Size: 12"x12"x6" tall with screen sitting on receiver frame
Very lightweight design for no fatigue
Exterior grade fasters used 
Finger grooves on the sides for ease in handling
Made from durable expanded PVC plastic
New lower price on sorter & screens
Durable ½" expanded PVC
Durable  .030 thick PVC screens   
Change screens in less than 10 seconds
Comes with its own receiver tray
Virtually indestructible
Screens available 1/8" through 1" in 1/32" increments
All items are available in our store with special discount pricing for kits.